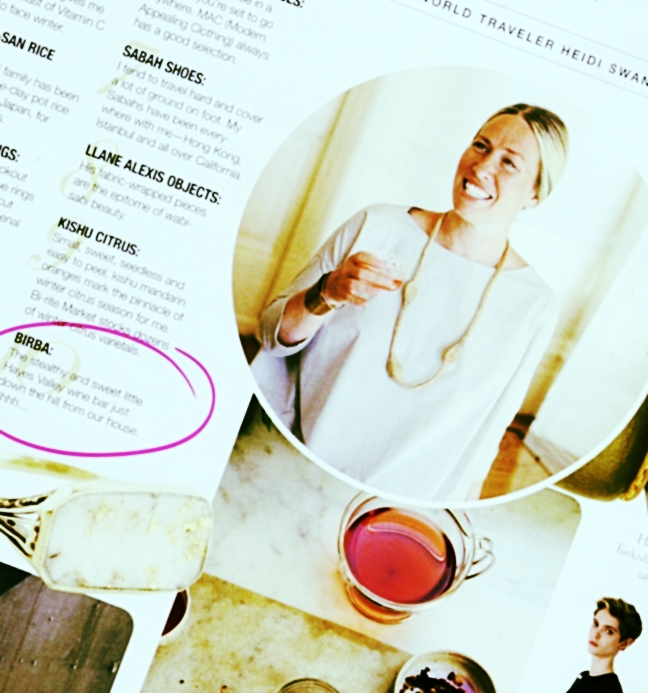 PRESS
//EATER//
More proof positive that Hayes Valley is the place for cozy wine bars. This one, with 16 seats, has a slightly pastoral vibe with its interiors of plain white and wood. An outdoor patio is in the works, though its been held up by city red tape. The kitchen produces appealing snacks, lunch, and dinner to accompany primarily European wines. The owner is always on hand to pour tastes, make recommendations, or offer a bite. In Italian, Birba means "little troublemaker," but at this namesake spot, the only trouble is making sure you'll get in.
 
//SF STATION//
5 Tapas & Spanish Restaurants to Spice Up a Chilly San Francisco Night
More of a wine bar than a restaurant, Birba is as low-key as they come. And sometimes that's all you may want after a long day. With a focus on European wines, this tiny place creates dreamy food and wine pairings. With on-point tapas-inspired dishes like boquerones (marinated white anchovies) and 'drunken shrimp toast', Birba is not traditionally by-the-book Spanish, but full of charm nevertheless.
//ZAGAT//
The Best Restaurants for Every Budget in the SF Bay Area - FROM POWER DINING TO FIRST DATES, HERE'S WHERE TO SPLURGE OR FIND BARGAINS
//San Francisco Cottages & Gardens Magazine//
Heidi Swanson Shares Her Top Ten Essentials
//SF GATE//
Birba: A wine bar with a difference
//WINE & SPIRITS MAGAZINE//
Wine & Spirits Magazine - October 2016 Issue - BIRBA listed as a Wine & Spirits SF50! "The W&S SF50 - It's easy to eat well in San Francisco. But where to get an exceptional cocktail or glass of wine to match? Here are our staff favorites, both classics and cutting edge, for dining in the SF Bay Area."
Wine & Spirits Magazine - October 2015 Issue - BIRBA earns a place as one of SF's New & Noteable Restaurants!
//THE BLACK LABEL//
San Francisco's Best Wine Bars -
Birba is a Hayes Valley wine bar that stands out among the rest. Its rustic décor is simple, stark and white. The wine list and menu are much more than appealing - you'll want to try everything. The experience here borders on surreal, and its smallness adds to the allure even more. Even if you're here only to drink some of their unique wines, don't skip dessert. The salted caramel pot de creme is a dream.
 
//KQED - BAY AREA BITES//
Bay Area Bites Guide to Wine Bars in San Francisco and the East Bay Area
Birba (Hayes Valley): Yes, there are a lot of wine bars in Hayes Valley, but the small neighborhood spot Birba was a welcome addition when it opened in the spring of 2015. It's a tiny bare space, with concrete walls, but the feel is laid-back. You'll find a wide range of primarily European wines, and a few cocktails and beers. You can even order a gift box, which you might want to do for some of the particularly one-of-a-kind bottles. Try the tapas and sandwiches, and save room for the salted caramel pot de creme.
//KATWALK SF//
//EATER SF//
San Francisco's Best Dining Neighborhood of 2015
Telmo Faria Temporarily Joins the Kitchen at Birba, the Hayes Valley Wine Bar
Birba, A Wine Bar with a Patio, Coming to Hayes Valley
//HOODLINE//
FYI: Birba Launches Sunday Brunch This Weekend
Birba Wine Bar Set To Open Wednesday
BIRBA Wine Bar Headed To Grove Street
//SFIST//
This Week In SF Food: Sinbad's Hangs On, Mijita Leaves AT&T Park, And More